This is a self published book, 1998, with no copyright. I have transcribed portions of it so that others may more easily discover this work of Lewallen family history.
Page 1 - THOMAS LEWELLEN
Thomas Lewellen (Lewellyn) was born in 1643 in Glamorganshire County, South Wales near the border with Brecknockshire County, famed for beautiful farmland and picturesque hills. His father was a descendant of the Prince of Wales in the Eleventh Century, and King of North Wales, Llewellyn who was slain by Edward forces, December 10, 1282. Another descendant, named Thomas Llewellyn was the last Lord of South Wales.
Thomas grew up on the Llewellyn Family farm. A the age of 14 he had to help with chores on the farm. He was especially adept at tending sheep, and helping with feeding, and milking the cows twice daily.
His father who was also named Thomas, did not own the farmland that was tended by the Llewellyns. The land was leased, therefore they were known as tenant farmers. They would have like to purchase the property, but could not afford to pay the exhorbitant [sic] price the owner wanted as compensation for his land. At one time, Thomas senior thought about having his sons pool their money with his to come up with enough to get an option to but the farm, but they were unable to strike a deal with the owner. Undaunted by this setback in the attempt to purchase farmland, Thomas junior decide he would figure out how someday he could purchase land for his own farm. He worked hard on the farm, and despite financial shortcomings, managed to save a little money, but not nearly enough to purchase the farm where they were living, or any other farm. Thwarted by this turn of events, Thomas determined in his own mide to someday purchase his own farm, but he did not know how he might be able to accomplish this in Wales.
He was educated in local schools, which were academically sound to prepare students for institutions of higher learning. He yearned to attend agricultural schools in either Wales or England. But his family did not have the resources to fulfill this dream. Nevertheless, he still had a burning desire to have his own farmland.
When he was twenty years old, many of his friends were immigrating to the Colonies that were being formed in the North America. Although the Colonies were ruled by England, just as Wales was ruled by the English Crown, many Welshmen believed that more opportunities existed for them in in the Colonization of America than existed in Wales.
Oh, how he longed to go to America, but the cost of ship passage was beyond his means. If he coul djust figure out some way to raise sufficient money to pay for his ship's passage. Then one day while discussing this problem with a close friend. , he learned that a large number of Welshmen were sailing from the port of Bristol,
Page 2
England which was in close proximity to Cardiff, South Wales. He learned that he could pay for his passage by becoming an indentured servant to landowners in the Colonial States. He decided in January, 1663 that would be the best way for him to pay for his passage to America.
After several months of waiting, Thomas was able to find a family that would bind him to the indentured servant program. This was the Vernon Family, of which Daniel Vernon was an early immigrant to the Colonies. He first settled in the New England Colony of Rhode Island. Shortly, thereafter he moved to Virginia where he amassed huge land holdings in Prince Edward County, Prince George County, and Frederick County. In early times, part of these land holdings were located in what is known as Charles City. Winchester is the present County Seat of Frederick County. This area is part of the well known Shenandoah Valley in the Blue Ridge Mountains, and is vey close to Washington, D. C.
Thomas farmed the land in Prince Edward County for seven years for the Vernon family to pay for his ship's passage; then cultivated the land for another three years in order to become entitled to fifty acres of land in Frederick County, Virginia. He married one of Daniel Vernon's daughters, Ruth Vernon on September 6, 1673 in Prince George County. It was customary for the bridegroom to get married in the county where the bride resided. After they were married, the newlyweds traveled to Frederick County to establish their new home Land had to be cleared, and a cabin built for housing, there in the wilderness. They planted four acres of apple trees, which later became a requirement in that area for tenant farmers on land holdings owned by George Washington.
The Vernon family was related to a popular English admiral, Edward Vernon who fought against Spain beginning in 1738, to protect the interests of the Colonies from being maligned by the Spanish Fleet. Naval battles raged North Carolina all the way down to Columbia in South America. Captain Lawrence Washington, George's half-brother fought in this war. This war lasted for nine years. After the war, Lawrence Washington went back to Virginia, and built a plantation house called Mount Vernon. When Lawrence died, George Washington inherited the property, and Mount Vernon became his home.
Life in Colonial times was difficult in Virginia. Farmland had to be cleared of indigenous trees and shrubs, and prepared for orchards or row crops. Winters were extremely cold. Occasionally problems with Indians were encountered. Large plantation owners, sometimes encountered problem with their negro slaves, especially if they were mistreated by the overseer and master.
Thomas and Ruth did not approve of owning slaves since they were Quakers. At that period, the Quaker Church did much work to free slaves.
Page 3
Thomas and Ruth had a family of four sons and three daughters. All their children were born on the family farm in Frederick County, Virginia. The first child in this family was Thomas Henry who was born in 1675. The second, Daniel born in 1677. The third was Mary, born in 1679. The fourth was Richard born in 1681. The fifth was Margaret, born in 1684. The sixth was Hannah, born in 1686. The seventh was Jessee, born in 1689. Jessee is my direct, blood line ancestor. His biography will follow the biography of Thomas, his father.
All of these children had to help their parents with chores associated with farming and housekeeping. Jessee the youngest member of the family, remained with his parents after all of his brothers and sisters had grown up, and left the family farm.
Although Thomas and Ruth had successfully reared their family of seven, and had developed their farmland into productive crops, they like many other colonists were unhappy that England was still in control of their land. Not only that, the British monetary system had to be used for all purchases.
Despite this, since Thomas and Ruth, and their children were Quakers, they were able to keep up with the latest developments and news through monthly meetings held in Alexandria, and Goose Creek, Louden [sic] County, Virginia. Fortunately, good records of these meetings were kept by the Church, which provides much information about the early history and development of our country, and the families involved in these developments.
Apparently, Jessee inherited the Lewellen family farm since he lived with his parents, and helped them with the farming operations after his brothers and sisters had moved away. When Thomas reached the age of 79 in 1722, he was unable to do much work on the farm. It was another ten years before Thomas and Ruth passed away in 1732. They are believed to be buried in a Quaker Cemetery on Frederick, or Louden [sic] County, Virginia, possibly in an unmarked grave.
Thomas Lewellen is my Great, Great, Great, Great, Great, Great Grandfather.
Page 4 - JESSE LEWELLEN
Jesse was the last child in the family of Thomas and Ruth (Vernon) Lewellen. He was born in 1689 in Frederick County, Virginia. Since he was the youngest member of the family, he was accustomed to receiving hand-me-dows, and leftovers from his brothers and sisters. As he grew up on the farm, he was a compassionate, caring, gentle, and loving youngster. He would literally give his shirt off his back to family and friends.
Jesse became very adept at helping his father with the cultivated portions of the fifty acre parcel that contained no only good farmland, but good habitat for wild game that abounded in those days. He and his father, as well as his brothers were avid hunters and fishermen.
As his brothers and sisters grew up, one by one they married, and moved away from the farm. Finally, only Jesse and his parents remained on the farm. When his parents passed away in 1732, this left Jesse alone with the farm that had been handed down to him. He had been so busy taking care of the farm and his parents that he suddenly became aware that he was 43 years old, and still a bachelor.
Jesse's bachelor days ended abruptly two years later when he married Anne Owens of Prince George County, Virginia on July 28, 1734. By that time he was 45 years old. Anne may have been related to the Owens family line that in the 2oth century founded the Owens-Corning Corporation.
At the time they were married, the Colonists were becoming more and more discontented with British rules and regulations. This was especially true as their children were growing up.
Their first child was Shadrack, born in 1736, their second was Sarah, born in1737, the third member of the family was Meshack, born in 1738, the fourth member of the family was Ruth, born in 1739, the fifth was William, born in 1740, the sixth was Richard, born in 1742, and the seventh was Catherine, born in 1745.
As was customary in those days, all children had to help with the farming and household chores. Livestock had to be fed and tended. Milch cows, sheep, goats, and swine were the primary mammals raised. Poultry consisted of chickens and ducks. Turkeys were wild game, hunted by Jesse and his sons. Orchard crops were primarily apples with a few peaches and plums. The major row crops were cotton and tobacco.
The year Ruth was born, 1739, has been considered historically as the Great Awakening of America. This stems from the religious movement in America that saw Protestantism split between the older, established Churches such as Quakers,
Page 5
Anglicans, and Congregationalists, and the newer Methodists, Presbyterians, and Baptists.
Jesse's family, like his father's family, did not believe in slavery, and through the Quakers continued to advocate freedom for the slaves in Virginia. Although slave labor would have been useful on the Lewellen Family Farm, it was not used. Ironically, an offshoot or branch line descendant in Anderson County, Tennessee in the second generation removed, did own slaves for his farming operations. A more detailed account of this ancestor will be given in Part 2 of this book.
In 1756, the French and Indian War began, which primarily was waged between Englishmen and Frenchmen with Indians in helping both waring [sic] factions. Even though most of the fighting took place North of Virginia, nevertheless it still affected this region. The families living in Virginia were much relieved when the was ended in 1763 with signing the Treaty of Paris.
After the dust had settled from this war, which was known in Europe as the Seven Year War, the Colonists were becoming more and more dissatisfied with British rule. Even though most people known as Patriots wanted to break away from England, others known as Loyalists wanted to remain under the Crown. This created much dissension among the settlers.
While Jesse and Anne were living on the family farm in Frederick County, several events took place that directly affected this family. The notorious Stamp Act imposed upon the Colonists by the British increased tension between Patriots and Loyalists, and between Patriots and the Crown. By the time this happened, the Lewellen family was viewed as being Patriots. The Stamp Act was put into effect in 1765. British troops arrived in America in 1768 to quell the unruly Americans. This only exacerbated tensions instead of establishing order. The well known Boston Massacre happened in 1770. In 1773, a bunch of men threw a shipload of tea into Boston Harbor, rather than pay British taxes on the tea. All of these happenings eventually led up to the beginning of the Revolutionary War, or the War of Independence.
The war started on April 19, 1775 when British Troops engaged in battle with Minutemen at Lexington and Concord. Many of the Minutemen were farmers.
After the war started, some states began to coin their own money. They also established their own Post Offices. The basic monetary unit was changed from the British Pond to the American Dollar.
During these years of turmoil, Jesse and Anne managed to hang onto the farm. They were helped by their son Shadrack who had remained on the farm with his parents. Meshack had moved to farmland in neighboring Louden [sic] County. William and Richard had moved to Norfolk, and Prince Edward County.
Page 6
Shadrack and Meshack served in the Virginia Regiment during the Revolutionary War. Jesse and Anne's grandson, Richard Lewallen volunteered his services, and enlisted in the Virginia Regiment when he was eighteen years old He was living in Prince Edward County at that time.
After the Declaration of Independence was signed in 1776, the war continued. These were trying times for the Patriots. Many obstacles, hardships, and difficulties faced the Freedom Fighters. Although Quakers did not believe in war, many of them were soldiers, and endured many hardships before the war ended. Many people like Jesse and Anne, aided the cause by supplying food for the Continental Army, and enlistment of their sons and grandson in the Militia. Shadrack was running the farm at this time, and it caused the family to endure further difficulties when Shadrack had to leave the farm when he joined the Virginia Regiment.
For all practical purposes, the Revolutionary War ended when Cornwallis surrendered his troops at Yorktown in 1781. Officially the war did not end until January 14, 1784 when Congress ratified a treaty that been signed in Paris a year earlier.
Although Jesse and Anne did not live to see the United States become a free, independent, nation, since they passed away in 1778, all their children and grandchildren did. They are believed to be buried in a Quaker cemetery, or private burying grounds, somewhere in Virginia.
Jesse Lewellen is my Great, Great, Great, Great, Great Grandfather.
Page 7 - MESHACK LEWELLEN
Meshack was the third child in the family of Jesse and Anne (Owen) Lewellen. He was born in Frederick County, Virginia in 1738. He grew up on the farm, and like the other children in the family had to keep up with the farming chores. Meshack enjoyed tending livestock, and he also liked to hunt wild game that abounded on the farm.
On March 16, 1761, Meshack married Mary Burson in Richlands, Tazewell County, Virginia. Mary was Deborah Burson's sister who married Meshack's brother two years earlier.
Meshack and Mary established their home on farmland in Louden [sic] County, Virginia. Meshack was a tenant farmer, and rented farmland from George Rogers Clark who was instrumental in the conquest of Northwest Territory. George Washington was a landholder at that time of large parcels of land in Frederick County and Louden [sic] County. He acquired much of his land while working as a surveyor.
Meshack and Mary were devout Quakers, and attended monthly meetings in Goose Creek, Alexandria, and Fairfax. This enabled them to keep in touch with developments that occurred during the transition from British Colonial States to Independent States.
Their family consisted of five sones, all born in Louden [sic] County. Henry was born in 1762, Henderson 1764, John 1766, William 1767, and Seth 1769. Meshack and Shadrach's families were close-nit and their similarities, as well as their mutual cooperation stood them in good stead during the time of the Revolutionary War.
Shadrack and Deborah had a family of seven children, all of them born on the farm in Frederick County. The first child was Isaac, born in 1761, the second was Anne, born in 1763, named after her grandmother, the third was Margaret, born in 1765, the fourth was Meshack, born in 1768, named after his uncle, the fifth was Deborah, born in 1769, named after her mother, the sixth was Mary, born in 1771, named after her aunt, and the seventh was Hannah, born in 1773.
When Shadrack and Meshack enlisted in the Virginia Regiment of the Continental Army in 1779, the farm work had to be done by their respective wives and children. Deborah and her children helped with the farming in Louden [sic] County, and Mary and her children helped with farming in Frederick County.
Shadrack and Meshack had to endure many hardships while they served in the Virginia Regiment. Winters were especially difficult, with shortages of food, clothing , and ammunition. Transportation was slow and tedious, with horses and mules supplying all of the horsepower to pull cannons, supply wagons, and various and asundry [sic] other types of wagons. Sometimes Shadrack and Meshack would
Page 8
question why they should even be in the Army, since they were peace loving Quakers, and did not believe in war anyway. But the thought of being free from England's King George III, spurred them on, despite the unpleasantness of fighting a war.
Both men were Privates, and apparently served in Captain Nathaniel Cunningham's Company, Colonel John Holcomb's Virginia Regiment. They participated in the Battle of Yorktown, and witnessed the surrender of British Troops led by Cornwallis on October 19, 1781.
After the war ended, Meshack returned to the farm in Louden [sic] County. His sons helped with a large portion of the farm work, however he did a substantial part of the work himself. Tobacco and cotton were the chief crops grown. He also had a large number of livestock to supply family needs, and sell on the market.
In 1786, land became available in North Carolina to residents in Virginia, especially Veterans of the Revolutionary War. Meshack and his brother Shadrack decided to make the move to North Carolina in order to improve their farming fortunes. Each was granted a 160 acre parcel in Randolph County, North Carolina.
When Meshack and his family, as well as his brother and his family made the move to their new homesite, the household goods had to be moved around 350 miles over dusty, or muddy, bumpy roads by wagon. This was a tedious, time consuming task.
When Meshack and his family reached the farmsite, they faced the same problems their predecessors faced in Virginia. The farmstead had to be cleared, a cabin built, and the land prepared for planting crops. Cotton, corn, and tobacco were the primary crops planted. The crops were good quality, and brought a good return for the family. Not only was the production of row crops successful, the inventory of livestock increased considerably.
John Clark Lewellen was the most proficient in helping run the farm. He had a close relationship with his father, and his Uncle Shadrack in the farming operations. Census records indicate that Meshack passed away around 1809. He was 71 years old. John Helped hi mother, Mary run the farm after his father died. She passed away in 1819 at the age of 79. Meshack and Mary are believed to be buried in a Quaker Cemetery or Burial Grounds, probably in North Carolina, although no documentation to this effect has been located.
Meshack is my Great, Great, Great, Great Grandfather.
Page 9 - JOHN CLARK LEWELLEN
John Clark Lewellen was the third child of Meshack and Mary (Burson) Lewellen. He was born in Louden [sic] County, Virginia in 1766. His middle name was in honor fo George rogers Clark, the landholder of the farm where John was born. His early childhood was spent on the family farm, and he and his four brothers had to run the farm while their father was away from home during the War of Independence. John was twelve years old when his father enlisted in the Virginia Regiment. Even at this early age, he had established himself as an astute business dealer. He was especially adept at horse trading.
John was a hard working farmhand, but he also enjoyed hunting and fishing with his brothers. He especially enjoyed working with his four brothers on the farm , and was very good at handling the plow mules and horses used on the farm. He tended the family orchards, which consisted of several acres of apples, plums, and peaches. He also cultivated the mainstay crops of cotton and tobacco.
When John's father returned to the farm when the war ended, it became apparent that John and his father were inseparable. Although the farm in Virginia was doing alright, and holding it's own, so to speak, family matters became complicated when Aunt Deborah became ill. Tuberculosis was not easily cured, and treatments available then were , for the most part, ineffective. Deborah's illness put a strain on the financial status of the families. An opportunity to settle on farmland in Randolph County became available to Meshack and Shadrack in 1786. John and his father and uncle moved to North Carolina to procure more, and supposedly better farmland. At one time North Carolina was a part of Virginia. John and his father were able to develop a 160 acre parcel in Randolph County. Asheboro is the present County Seat. The Randolph County 1790 U. S. Census indicates that John was a single man, and he would have been 24 years old; Shadrack was 54 years old, Meshack was 52 years old.
John found himself in much the same situation his Grandfather Jesse Lewellen was in when he had to care for the elderly Thomas and Ruth. He was so preoccupied with taking care of his elderly father, and developing the farmland, that suddenly he realized that he was 42 years old, and still not married. His unmarried status was changed when he wed Nancy Roberts on December 26, 1808 in Wake County, North Carolina. John and Nancy resided on the farm with Meshack and Mary.
John and Nancy had a family of six children. All were born in Randolph County. They had five sons and one daughter. The eldest child was William who was born in 1809. The second son was Isaac who was born in 1811. The third was Alexander born in 1814. The fourth was Willis, born in 1815. The fifth was Rebecca, born in 1817. The sixth was John Jr., born in 1820.
Page 10
Randolph County was formed from Guilford County in 1779. The population of Randolph County in the 1850 Census was listed at 15,832. Chief crops at that time were corn, wheat, oats, cotton and tobacco. Cotton goods, and furniture were manufactured in Asheboro, the County seat.
The opportunity to settle on land in Tennessee came to John and Nancy when John was granted 640 acres in Perry County, under the North Carolina Land Grants in Tennessee Act 1778-1791. The land was made available to North Carolina residents by an Act of Congree on November 8, 1791. This was part of the Western Territory that was ceded to the States, and formerly claimed by Cherokee Indians. A total of 2,275 Warrants were issued. Part of the records are in the General Land Office of the National Archives. Entry number 134 indicates that John Lewellen was granted 640 acres on the waters of Big Do, Perry County, Tennessee.
At that time John and Nancy had five sons, four of whom could help manage the newly acquired farmland. The 640 acres was split into four 160 acre parcels to be more easily managed. Each of the older sones received 160 acres, William, Isaac, Alexander, and Willis. When Alexander later on moved to Sevier County, he deeded his parcel to John Junior.
Although John was brought up in a Quaker home, he became a Methodist when he married Nancy Roberts. She was reared in a Methodist home, and as often happens, the husband adapts to the wife's religious beliefs.
Of all the children, Isaac was the one that really made the difference in farming practices. He was conservative, yet innovative in his farming methods. . Their daughter Rebecca never married, yet she is shown as head of household on Census Records, but with no children of her own.
John in his later years, moved to Sevier County, Tennessee in order tobe with Alexander and his family. This left Isaac on one of the 160 acre parcels, and since he is in my direct, blood line ancestry, will be dealt with in more detail in the narrative following this one. According to Census records taken in 1850, three Alexander Lewallens lived in Sevier County. The elder Alexander is listed as being 57 years old and married to Prudence who is show as 45 years old. Their children are listed as Katherine, age 22, Martha 17 years old, James 15, Ashley 12, Susan 9, and Jane 7.
Another Alexander shown on the Census records is believed to be one of Richard Lewallen's sons who moved from Anderson County to Sevier County.
John Clark Lewellen is listed on the Sevier County Census records as being 84 years old. He is not shown on the 1860 records, and passed away around 1855 at 89 years old. He and his wife are probably buried in North Carolina or Tennessee.
John Clark Lewellen is my Great, Great, Great, Grandfather.
Page 11 - ISAAC LEWELLEN
Isaac Lewellen was born in Randolph County, North Carolina in 1811. He was born the second child of John Clark Lewellen and Nancy (Roberts) Lewellen. When Isaac was ten years old, in 1821, he moved with his parents to Perry County, Tennessee. He was granted a 160 acre parcel split off from the original 640 acres his father had been granted under the North Carolina Land Grants in Tennessee Act. This happened in 1831 when Isaac was twenty years old. Isaac spent his early childhood in North Carolina, and reached adulthood on the farm in Tennessee. He was named after his Uncle Isaac who was born in Frederick County, Virginia.
Upon receiving his parcel of land, Isaac married Mary Gilley, a widow with four children from her previous marriage, on June 12, 1831 in Elizabethton., Carter County, Tennessee. The newlyweds built a house on their farmland, and had a family of children of their own. Their eldest son William was born in 1834. Their second son was James, who was born May 1, 1836. Their third child was Mary Ann, who was born in 1837. The children in the household from Mary's first arriage ranged in age from 10 years old to 20 years old, in the 1840 Census. The two females shown on the census records may have been twins.
The Lewallen Family Farm was located along the western Tennessee River in Perry County. At that time, this land was considered to be prime farmland with rich, river bottom soil. Cotton, corn, potatoes, garden vegetables, poultry, milch cows, and swine sustained the family.
Perry County was organized November 14, 1821 from adjoining HickmanCounty. In those days, Tennessee was considered to be a Frontier State in the Western Territory. From 1845 to 1849, with expansion of the United States to include Texas, New Mexico, California, and Oregon under President James Knox Polk, Tennessee lost it's status as a western frontier state.
Isaac and his family were Methodists. The abolition of slavery became a big issue when Abraham Lincoln was elected president. Although Tennessee was considered to be a slave state, many residents like the Lewellen household were abolitionists which created a division within the state. In 1862 Northern Troops seized western and central Tennessee which included Perry County. Many of the early Civil War battles that were crucial to Union forces being able to overcome the seceding states were fought near the Lewallen farm in Perry County. The taking of Fort Henry and Fort Donelson by Grant occurred only about 70 miles north of the farm. The Battle of Shiloh was about 50 miles south of the farm.
Page 12
Census records for Perry County indicate that Isaac was in Tennessee during 1830 and 1840. He is not on the 1850 Census, and it has been conjectured that he may have perished attempting to travel to California during the Gold rush in 1849. At that time he was 38 years old. One of his relatives, John Robert Lewallen from Anderson County, Tennessee did perish in the attempt to get to California during the Gold rush.
During the Civil War, Mary had to run the farm without her husband. She was helped by her children, including her son James until he enlisted in the Tennessee Volunteers. Despite many hardships, and the unpleasantness of war, Mary was able to hang onto the farm. The lingering effects of the 1857 depression was still being felt by the Lewellen household. Crop failures added to their woes. Sporadic flooding, and sometimes drought resulted in poor crop yields. The farm contributed to the war effort by supplying food for the Union.
The transition of a seceding, slave state to a state that became part of the Union under Military Governor appointed by Lincoln created an anomaly for Tennessee residents. Although officially, Tennessee was no longer a Confederate state, there were still many Confederate sympathizers in the state. Despite this, Tennessee became the first seceding state to rejoin the Union on it's own initiative.
Isaac live on the farm from 1831 until 1849. He was survived by his wife, Mary and his sons William and James Henry and his daughter, Mary Ann. After the Civil War ended, William and Mary Ann moved away from the farm. This left Mary with James, and his wife Louisa to tend the farm. The farm was inherited by James when Mary passed away.
Isaac Lewellen and John Clark Lewellen were sometimes listed on Census records with the family name spelled as Lewallen. James tried to consistently use this spelling on his records. The descendants of James and Louisa have all used this spelling.
Isaac Lewellen is my Great, Great, Grandfather.
Page 13 - JAMES HENRY LEWALLEN
James Henry Lewallen was born May 1, 1836 in Perry County, Tennessee. He was the second child of Isaac and Mary (Gilley) Lewellen. James grew up on the family farm with his brother and sister, and half-brothers and half-sisters. Like the other children in his family he had to help with the farm work. When he was ten years old, he had to work in the fields and help with the livestock. He also enjoyed going hunting for wild game, and fishing with his father, brother and half-brothers.
When Isaac died in 1849, James was 13 years old. He and his mother was very close, and the burden of supporting the family rested heavily on his shoulders. He assumed full responsibility for running the farm when he was 21 years old in 1857. Unfortunately this turned out to be the year in which the United States experienced another depression. Crop yields were low, and farming costs were high. Over the years the farm had experienced flooding, droughts and crop failures. James could see that he had an onerous task ahead of him if he was to keep the farm from going into red ink. Through industrious, back-breaking work the farm survived and prospered to the point where he felt sufficient resources were available to support a wife.
On September 12, 1861, James married Louisa A. Rowden in Lewis County, Tennessee. (The original marriage license filed at the Courthouse has her as L. A. Roden) Unfortunately, for the newlyweds this was when the Civil War started, and shortly after their marriage, James had to leave the farm to serve with the Tennessee Volunteers. Louisa remained on the farm with her mother-in-law Mary. At that time Louisa's father was a Judge of the Circuit Court in Lewis County.
Life on the farm was very difficult during the war years. With James away from home for long periods of time (furloughs were infrequent and of short duration) the burden of running the farm fell on the shoulders of Louisa and Mary. Some of Marys children helped with the farm work.
James served under Clack's Command of K Company, 3rd Regiment, Tennessee Infantry. This unit was paroled at Greensboro, North Carolina on May 1, 1865.
After Lee surrendered to Grant at Appomattox, which is near Farmville, Prince Edward County where Thomas Lewellen and some of his descendant had lived, the Civil War essentially ended. James was able to return to his family in Perry County, Tennessee.
Page 14
Throughout the Civil War, James maintained the rank of Private. His military records indicates that he traveled extensively in the southern states.
James was noted in his community as an easy going, good natured, dirt farmer that was concerned about the welfare of his neighbors. He was completely honest in all of his business dealings.
The children of James and Louisa were as follows: James (Jim) born in 1862, John Thomas born in 1863, Mary Catherine born in 1865, George Olis born in 1869, Mack born in 1874, William Franklin born in 1877, Nannie Ruthie Janie born in 1878. These children were born in Perry County, Tennessee. The last two children in the family were David Luther born in 1881, and Modena born in 1883. Both were born in Oregon County, Missouri.
Life on the family farm became so difficult in 1880 the family moved to Jeff, Missouri which is in Oregon County. Unfortunately, farming conditions were not greatly improved by the move.
For several years the health od James deteriorated. Om March 3, 1890 he passed away. Louisa passed away on April 28, 1921. They are buried in the Garfield Cemetery, Oregon County, Missouri.
James Henry Lewallen is my Great Grandfather.
Page 15 - JOHN THOMAS LEWALLEN
John Thomas Lewallen was born February 25, 1863 in Perry County, Tennessee. He was the second child in the family of James Henry and Louisa (Rowden) Lewallen. His boyhood days was spent on the family farm in Tennessee, and he distinguished himself as being a hard worker, and very frugal with the little money he was able to obtain as a small boy. He was constantly reminded by his older brother James (Jim) that he was not the eldest member of the family children. He had a much better relationship with his younger brothers, Mack and William Franklin (Will). John Thomas was a quiet, unassuming, businesslike individual that was completely honest in all of his dealings.
Life on the the farm in Tennessee was no "bed of roses" for John Thomas or his brothers and sisters. Long, onerous hours of hard labor were required from the children in order to make the farm sustain the family. The farming situation became so bad, that in 1880 his parents decided to move to Oregon County, Missouri in an effort to improve their fortunes. John Thomas was seventeen years old at that time.
The move from Tennessee to Missouri was very difficult, and took a considerable amount of time to move all of the household goods. The route traveled was via Jacksonville, and Memphis to Jonesboro and Mammoth Springs in Arkansas, then by way of Thayer to an area near Couch where they settled. This is a distance of around three hundred miles.
John Thomas grew to adulthood on the farm his parents maintained in Missouri. When he was twenty years old he married Sarah Clementine White on July 19, 1883. He and Sarah farmed a 60 acre parcel in the Garfield area near Couch on a sharecropper basis.
My father, Delbert Loren Lewallen was the youngest of five children in the family. He was born on October 7, 1897. His brothers were James Wesley born in December 1888, Ezra born in November, 1893, and Jesse born in September, 1894. His sister Ida Mae was the eldest child in the family. She was born in 1887.
As was customary with all farm families, all of the children had to help with the farm chores. The farm produced cotton, corn, and sorghum from which molasses was made. Swine composed the primary type of livestock raised to be sold on the market. For family use, work horse, milch cows, chickens and ducks rounded out the livestock raised on the farm.
Sarah Clementine (White) Lewallen was born on March 7, 1867 in Oregon County, Missouri. Her father was John Wesley White born in Virginia in 1843
Page 16
She was very adroit at handling not only household chore, but also farm chores. The whole family missed her terribly when she passed away November 28, 1914.
John Thomas married Samantha Mooney Pierce on June 12, 1914. His second family of children consisted of John Thomas Lewallen II born March 20, 1919, Sherman Roscoe born December 21, 1920, Nancy born November 9, 1922, Addie Mae born January 25, 1924, Geraldine born January 13, 1927, and Herbert born September 7, 1930.
John Thomas had quite a large work force with his two families of children. A total of eleven children were reared in the combined families.
Over the years, the children grew up and began to leave the farm. Ida Mae married at a young age, and unfortunately died a short time after getting married. Her husband's name was Uzzle Dunn. Wesley moved to another part of Missouri after he married. Ezra and Jesse moved to Arkansas where they each had a farm. Delbert moved to Tulsa, Oklahoma after he married in 1919.
Jesse was the only family member to serve in the Army during World War I. he was drafted into the infantry, and shipped overseas to France where he was gassed by the Germans during the conflict. He did not receive a heavy does of poison gas, but enough to disable him slightly. Delbert narrowly escaped being drafted, but the Armistice was signed to end the war before his number was called up.
After the first family of children grew up, and moved away, children in the second family began to move away as they reached maturity and married. I was never really well acquainted with the Lewallen Family in Missouri. Every summer we visited with my mother's parents at their farm near Couch. The only time I remember seeing Grandpa Lewallen alive was when he was on his deathbed. This was on July 4, 1930. I was nine years old at that time. The weather was extremely hot and sultry. All the doors and windows in the house was open. Since no screens were in place, swarms of houseflies invaded the house. as Grandpa remained in bed too weak to move a muscle, relatives in the family took turns fanning away the flies with long leafy tree branches. The following day Grandpa passed away. He was 67 years old.
I vividly recall, the graveside service conducted by a Methodist Minister. Even though I did not know Grandpa Lewallen as well as Grandpa Armstrong, I was deeply saddened by his death. The finality of death really hit me when his casket was lowered into the grave and gravediggers began shoveling dirt onto the casket. He and Grandma Lewallen are buried in the New Salem cemetery near Couch.
Grandpa will always be remembered as a completely honest, easy going, hard working individual that loved his family.
Page 17 - DELBERT LOREN LEWALLEN
Delbert Loren Lewallen was born in Garfield near Couch, Oregon County, Missouri on October 7, 1897, He was the youngest member of the family of John Thomas Lewallen and Sarah Clementine (White) Lewallen. As a young boy, he worked on his parents farm. His father required Delbert to work in the fields, and help with the livestock. He enjoyed working with cattle and horses, but not swine.
Picking cotton was another farm chore of which Delbert was not especially fond, but nevertheless, he had to work alongside his older brothers and sister. When Delbert was around six years old, he was out in the cotton fields at harvest time. His sister, Ida Mae was in charge of supervising Delbert. When he got tired of picking cotton, he would ride on Ida Mae's picking sack as she pulled it along the rows of cotton to be picked.
When he was older, he had to prepare fields for planting by plowing with work horses. This was extremely hard work because he not only had to keep the furrows straight, he also had to be poised for unexpected jolts when the plow would catch on buried tree stumps, or rocks. Then of course, there was always extra effort required to make stubborn plow animals cooperate, and not just stand still.
Despite the unpleasant aspects of farming, there were times when farm life was very enjoyable. This was especially evident in good harvest years.
Delbert had an Airdale [sic] dog as his pet. He enjoyed hunting for wild game with his dog. He was very proficient in hunting for rabbits, opossums, and tree squirrels. No cats were allowed on the farm. The Airdale [sic] eliminated any stray cats that wandered onto farmland.
The Lewallens were Methodists, and Delbert as well as the other children were brought up and nurtured in that Protestant faith.
Delbert attended public school at Couch, and completed his studies through the sixth grade. He was a good reader, and very good at arithmetic, which stood him in good stead as he grew up and engaged in several business adventures. He was known as a self-educated, business man.
Delbert became acquainted with Vertie Chloe Armstrong through mutual friends of the Lewallen and Armstrong families. He began courting her in early October of 1917. World War I was in progress, and several of the farm boys from Oregon County were being drafted into the Army. Delbert's brother Jesse had already been drafted and shipped overseas. Delbert's draft number came up in early October, 1918. Delbert proposed marriage to Chloe, but she refused to marry him since he
Page 18
was about to be drafted. She did agree to marry him after his military service was completed. Then, lo and behold, to the surprise of everyone the war ended with the signing of the Armistice on November 11, 1918, and Delbert was not drafted into military service. They became engaged; their marriage to be on October 2, 1919.
After getting married in West Plains, Missouri, the young couple established their first home in Tulsa, Oklahoma. Delbert for Pure White Dairy, making deliveries to retail grocery stores. During the early years of work for the dairy they lived in town.
Their first son, Lawrence was born May 29, 1921. Delbert decided to go into the independent dairy business in partnership with relatives. This necessitated a move to the country on a farm called the Prarie [sic] Valley Farm located near Redfork. Their second son, Melvin Eugene was born there on June 21, 1927.
The Prarie [sic]Valley Dairy venture was not profitable; therefore in 1929 the partnership was dissolved, and Delbert went back to work at Pure White Dairy. Fortunately he remained employed during the depression years, and he was able to provide the necessities of life for his family.
After the depression ended, the family made a series of moves back and forth between town and country. Each place where the family lived lasted for one or two years. One of the country rentals was called the King Place. This was located near Pistol Hill. During the winter months, it was difficult for cars and trucks to make it to the top of the hill. Many times vehicles would wind u in the ditch instead of reaching the top.
At this time, Delbert was employed by Pure White Dairy, and he had to get up at four A. M. each day. The entire family was awakened so we could have breakfast with him before he went to work.
Delbert would not invest in real estate. He paid rent for all the places in which he lived. He remained a tenant all his life.
In 1935, Delbert was laid off by Pure White Dairy. This necessitated a move back to the country where employment was provided by a Mr. Brown who had a small independent dairy. This was when the dust storms were becoming so bad that people were forced to abandon their farms. Delbert was barely able to eke out a living while employed by Mr. Brown.
In 1936 the family decided to move to California where employment opportunities were better than in the "dust bowl." At first, the family lived in Los Gatos in housing provided by a fruit cannery. When the canning season ended, a move was made to Lindsay where citrus and olive harvesting was available.
Page 19
Although work at the food processing plant was seasonal, it lasted for the better part of the year due to the fact that many varieties of food products were processed. Essentially, steady work year round was provided; this resulted in a position as a foreman for Delbert. He was in charge of getting picking boxes or Lug Boxes into harvest areas all over the State. This position resulted in full time employment virtually year around.
Delbert was not much of a talker. He was dubbed, "The Little Silent Man" by his wife's relatives. In stature he was about five feet and three inches tall. An example of how honest he was occurred while he was living in Oklahoma. He bough several boxes of canning jars to can peaches. When he separated the boxes at home he discovered a large amount of cash that had been stashed away by the store owner between the boxes. Immediately, this money was returned to the owner of the store. His only reward for returning the money was a "thank you" from the store owner, and a clear conscience that he had done the right thing by returning the money.
In 1959 Delbert and Chloe retired from the food processing business and moved to Fresno tobe near relatives living there at that time. His half-brothers John Thomas II and Sherman Roscoe, as well as his son Lawrence had settled there.
Delbert enjoyed going on fishing trips with John and his son in the Sierra Nevada Mountains east of Fresno. Pursuit of the "wiley trout" became his favorite recreation. He relished being able to catch his limit.
His heath was relatively good during his retirement years, despite the fact he was a heavy smoker of cigarettes, consuming two packs daily. He began smoking when he was a youngster and was never able to kick the habit. Partially due to his heavy smoking, he did suffer from emphysema. His final attack occurred on June 25, 1986 when he passed away in Community Hospital in Fresno. His sons were at his bedside at that time.
Delbert was best known for his quiet, frugal, yet generous lifestyle. He had a penchant for saving money, usually in the form of cash, some of which he deposited in the bank, and the remainder stashed away in his house in various and asundry [sic] locations.
He is buried in Madronia Cemetery, Saratoga, California.
---
The remainder of the book covers more of the 20th century family and includes pictures for a total of about 65 pages.
I regard this book as being rather well researched considering he did not have the online resources in 1998 that we have today. He lists his sources in his appendix and it includes many sources I have not yet seen. His style of writing is romantic but with a good grasp of his timeline and with a good grasp of History. His work is to be applauded.
Otherwise I find some problems with his conflation of information.
---
Addendum - 16 NOV 2023
With regards to Isaac, please read this article: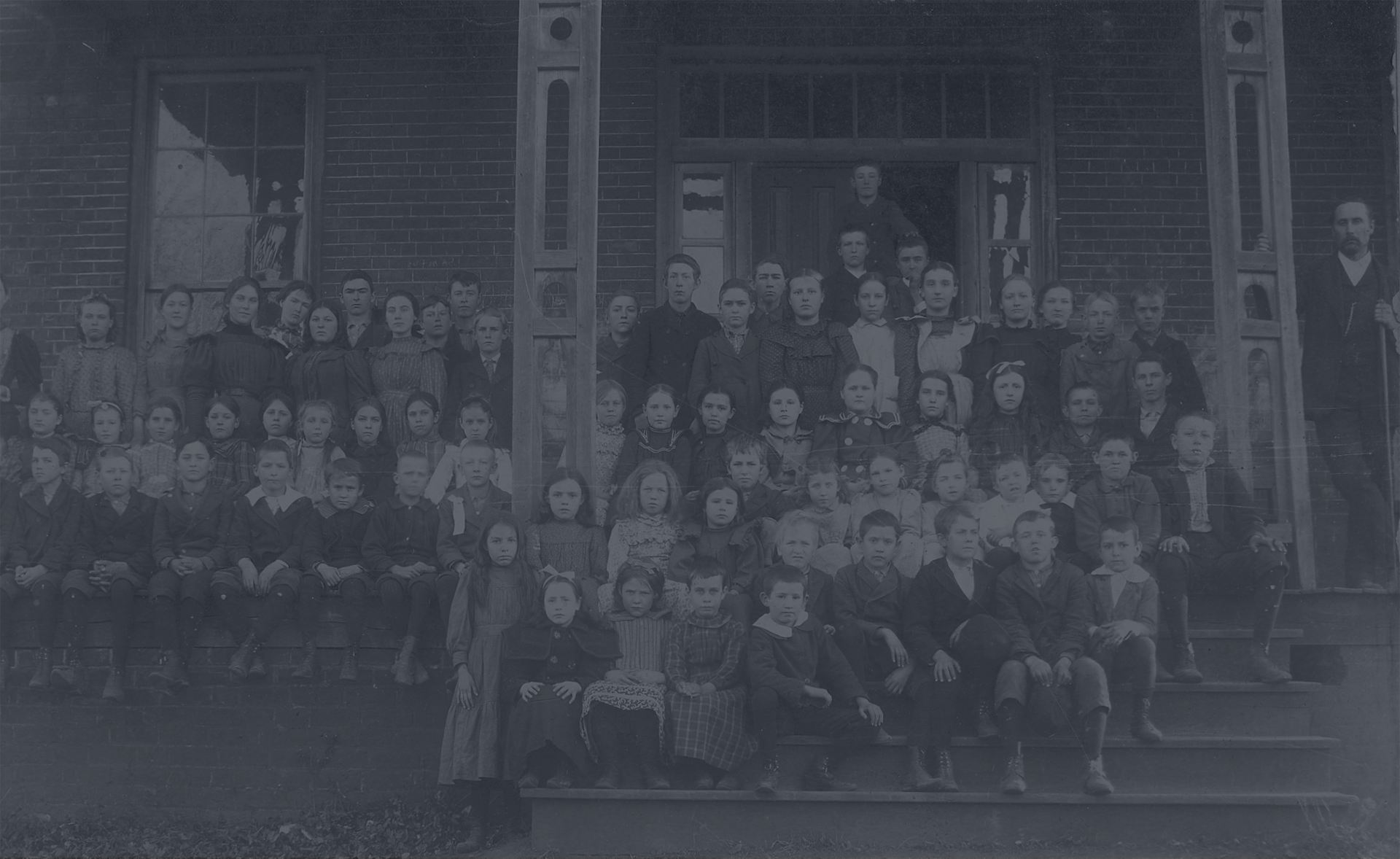 It appears to me that A Glimpse of Great People breaks down with the account of Isaac Lewellen of Perry County. The author may indeed be descended from this Perry but conflates research in the chapters before Isaac. The author appears to conveniently attribute his line to contain Lewellens who are unrelated.